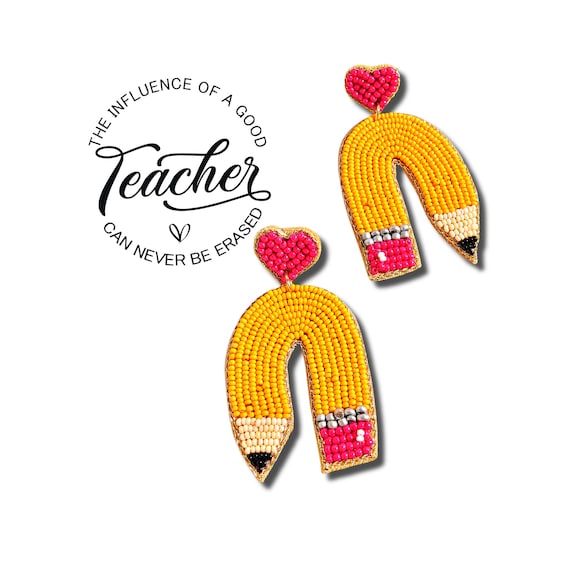 Teacher Writer Appreciation Beaded Pencil Earrings Gift Jewelry by BohoGrow
Teacher Appreciation Beaded Pencil Earrings Gift Jewelry
The perfect gift for you favorite teacher or writer!
Or…celebrate the teaching profession with these fun pencil beaded earrings!
♥ Free Shipping To USA ♥
✦Beaded Earrings
✦1.75"W – 2.50"L
✦Stainless Steel Hypoallergenic Post Fastener
✦Super Lightweight on Ears
#giftsforteachers #teachergifts
Bailey Blu specializes in beaded jewelry creations and acrylic paint pour art.
She joined our collective a year ago along with her beloved Yorkie, Binkerson…now our mascot.
Bailey lives in Westport, CT and loves tacos, country music, and bumblebees.
✦Gift Wrap & Card Available As An Option At Checkout.
✦We enclose a special ♥ Free Gift ♥ with every order!
Share this post & the power of local to your other favorite networks:
Buy on Etsy