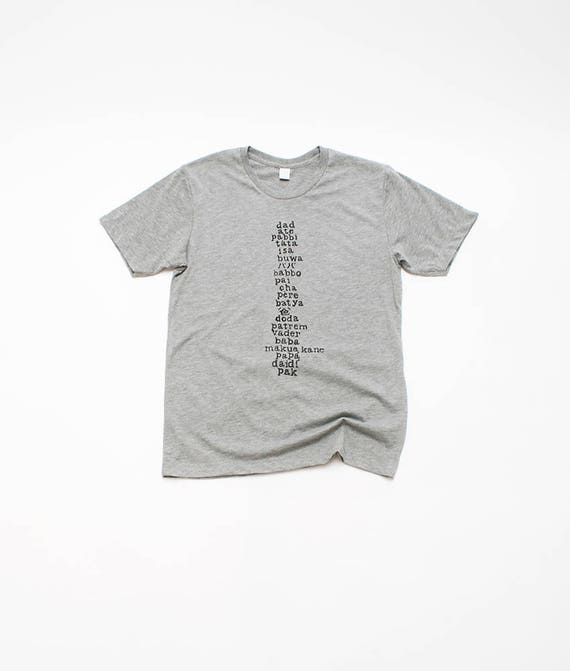 the best Dad Tee, Father's Day Gift, Dad Tee, Bilingual Tee, Daddy Tee, Gift for a Papa by nicandthenewfie
this tshirt was designed for all the dads and papas out there, near and far!
i've included 20 variations of what sons and daughters across the globe call their dads/fathers….from ireland to japan to iceland to nepal to hawaii and on and on!!!
(brazilian, finnish, icelandic, dutch, indonesian, irish, italian, portuguese, russian, french, german, spanish, turkish, czech, chinese, japanese, nepalese, hawaiian)
many of the words translate to the informal "daddy" while others translate to the more formal "father"
Grey Tee with Black Ink
a soft, lightweight tee that i print one at a time by hand.
Small: (chest: 36"-38")
Medium: (chest: 39"-41")
Large: (chest: 42"-44")
Xlarge: (chest: 45"-47")
XXLarge: (chest: 48"-49")
Share this post & the power of local to your other favorite networks:
Buy on Etsy