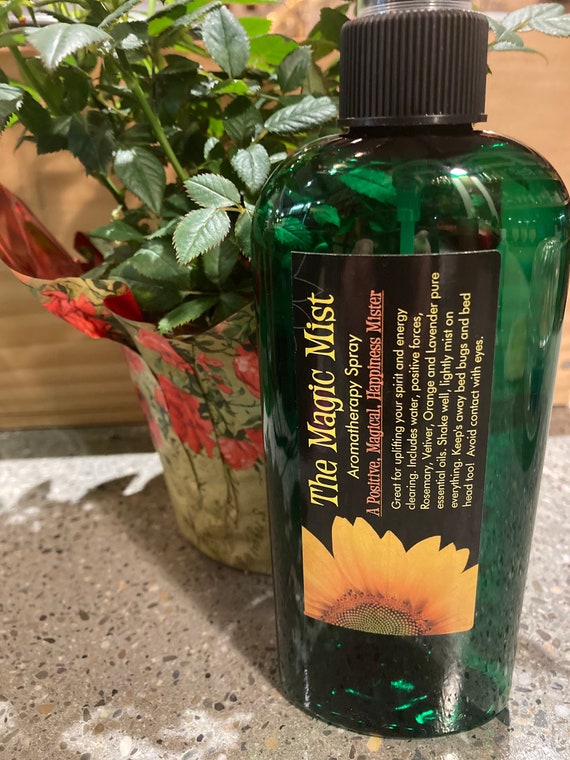 The Magic Mist* Pure Essential Oil* Aromatherapy Spray* Positive-Magical-Happiness Room Spray* Mister by GoldenCherriesCurios
Introducing "The Magic Mist"
A Positive, Magical, Happiness Mister!
Aromatherapy Spray made with Organic Pure Essential Oils and Positive Forces!
Spray up high in every room and let the magic mist quickly raise the vibes in any space.
Great for personal use after going into public spaces to clear your vibes.
Aromatherapy is the science of how smell effects the brain.
The Magic Mist offers an EMOTIONAL BALANCING BLEND of pure essential oils to relieve stress and anxiety.
Try it for yourself!
Share this post & the power of local to your other favorite networks:
Buy on Etsy