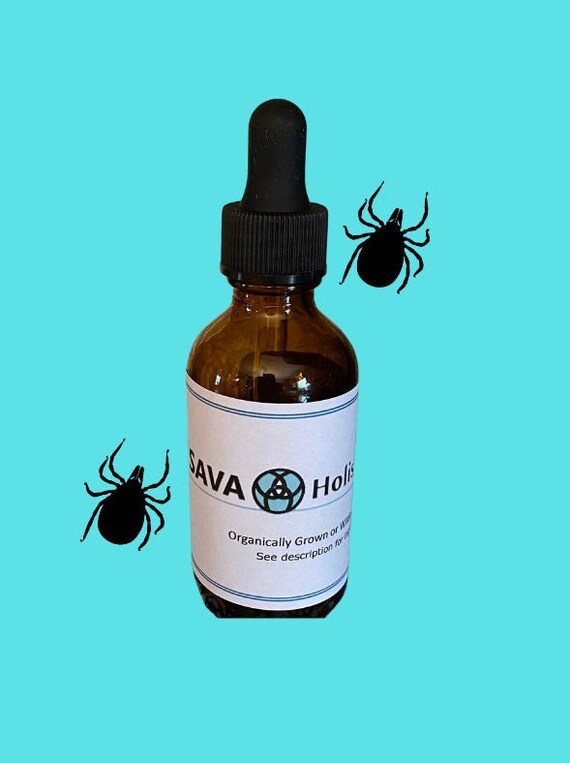 Tick No More Support Tincture/ Glycerine/ Extract / Organic (1 or 2 oz.) / Tick Support by SAVAHolisticHealth
Tick No More Support – SAVA Holistic Health LLC
Proprietary blend: organically grown or wild-crafted: Dipsacus Root, Japanese Knotweed & Cats Claw Bark infused in Kosher Vegetable glycerin, 2 fluid oz.
Consult Physician prior to the use of any herbal product. Do not use if pregnant, nursing or taking any prescription medicines. Discontinue use if any adverse reactions occur. Not intended to diagnose, treat, cure or prevent any disease. This statement has not been evaluated by the FDA. Keep out of children's reach. Please Check with Health Care Provider for Correct Dosage and medication interactions. Exp. 2023. Batch PVLYM710.
General Instructions: Always test 1 drop for reaction, use 5 drops 2 times/day in a shot glass of water. For best results use an hour away from food or water. Stop using immediately if you have any reactions. Refrigerate when opening.
We do not offer refunds based on the fact this is made with food grade herbs so carefully review the description.
Share this post & the power of local to your other favorite networks:
Buy on Etsy