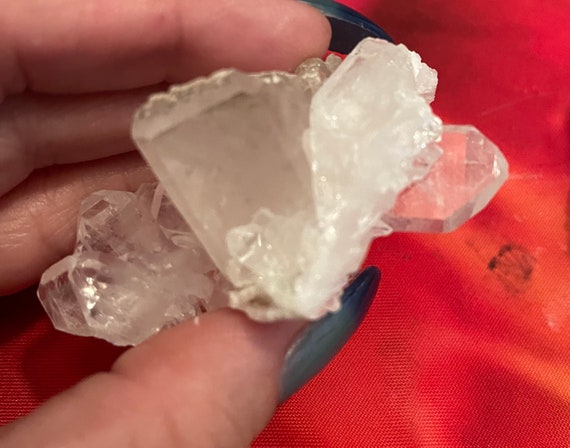 Unique Faden Quartz by MichelesGemCreations
This really unique Faden quartz has a really cool shape to it. It has nice rectangular Quartz points around it! A truly cool piece!!
This piece is approximately 2 inches long and weighs 1.4 ounces.
Meaning & Energy
Like nearly every other variety of Quartz, Faden Quartz helps one achieve unparalleled clarity, enhanced inner visions, and opening of the spiritual body. The uniqueness of this crystal is the amplification of the root chakra and the divine connection to Mother Earth.
Share this post & the power of local to your other favorite networks:
Buy on Etsy