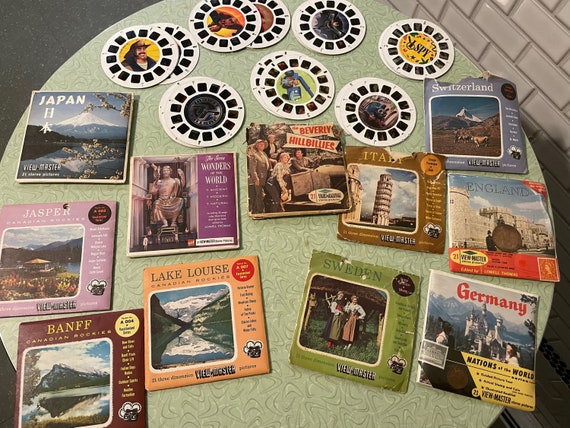 viewmaster 3 reel sets, original packaging, wonders of the world, nations, travel series, mattell, buyers choice by Wantiquities
So many to choose from!
Each listing from the drop down menu contains 3 reels.
If it says (V) it's vintage with some of the original packaging included.
If it says "3" there are 3 reels in the set and you get all 3. But no paperwork.
The more modern sets are also 3 reels…perfect to get your grandchild started collecting. These have no paperwork associated with them.
IN ADDITION, the sets from England and Germany are part of the "Nations of the WOrld Series" and they also contain their original coin and postage stamp from the mid 1950s. These are a most excellent find!
More viewmaster reels in my shop…
…..and more to come!
Share this post & the power of local to your other favorite networks:
Buy on Etsy