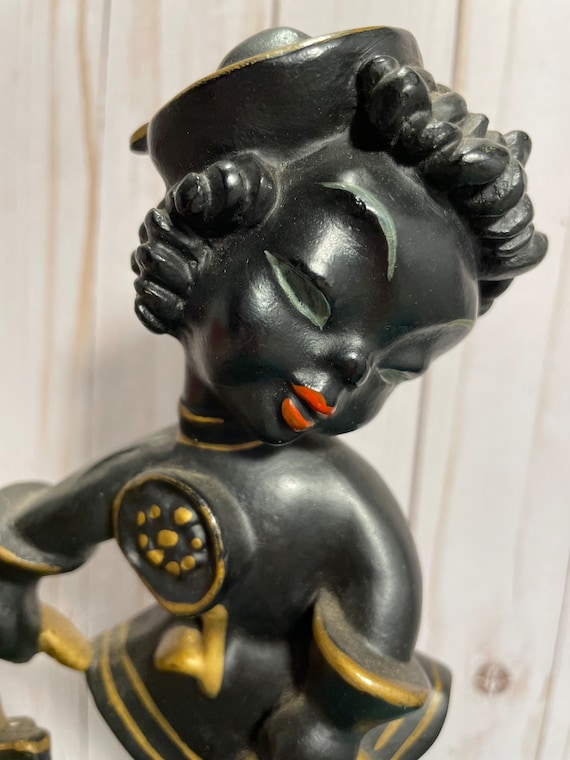 Vintage ABCO Alexander Backer chalkware figurine, plaster statue, young girl and puppy figure, harlem renaissance by Wantiquities
These cute plasterware chalkware statue figurines are by ABCO aka Alexander Backer of NY.
They date back to the 1940s.
10 inches tall including the base.
She's got a few white chips. Also looks like her legs might be giving way…or is it just chalk over time? Not broken yet.
Other ABCO chalkware at
Share this post & the power of local to your other favorite networks:
Buy on Etsy