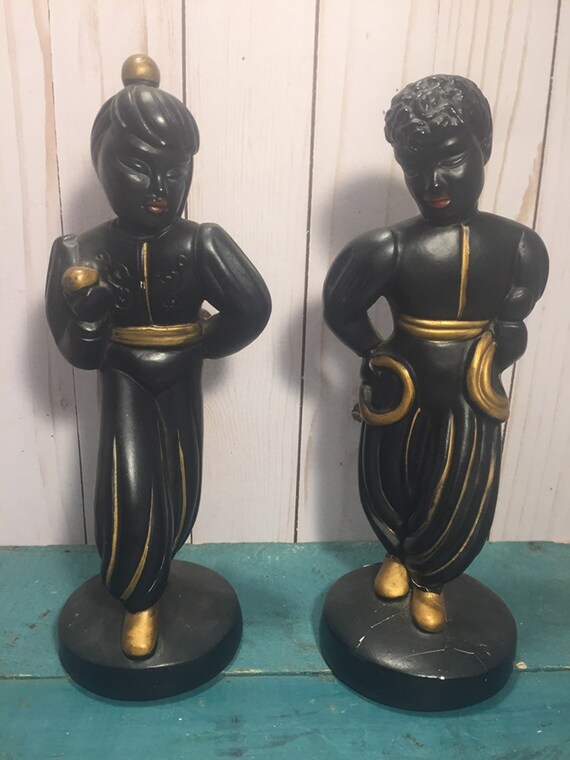 Vintage ABCO Alexander Backer chalkware figurines, plaster statues, circus acrobats, male and female, harlem renaissance by Wantiquities
These cute plasterware chalkware statue figurines are by ABCO aka Alexander Backer of NY.
They date back to the 1940s.
They are marked ABCO 264 and 265 respectively.
Online they are referred to as jugglers, acrobats or dancers.
They are typically sold in a pair male/female.
10 inches tall each on a round base.
I have THREE here listed. The male has substantial damage to the back side, and the head and ankles have been repaired but not touched up. The repairs could use a hit of matte black spray paint but I don't do that – I leave that to you, the buyers, so as not to be deceptive.
Share this post & the power of local to your other favorite networks:
Buy on Etsy