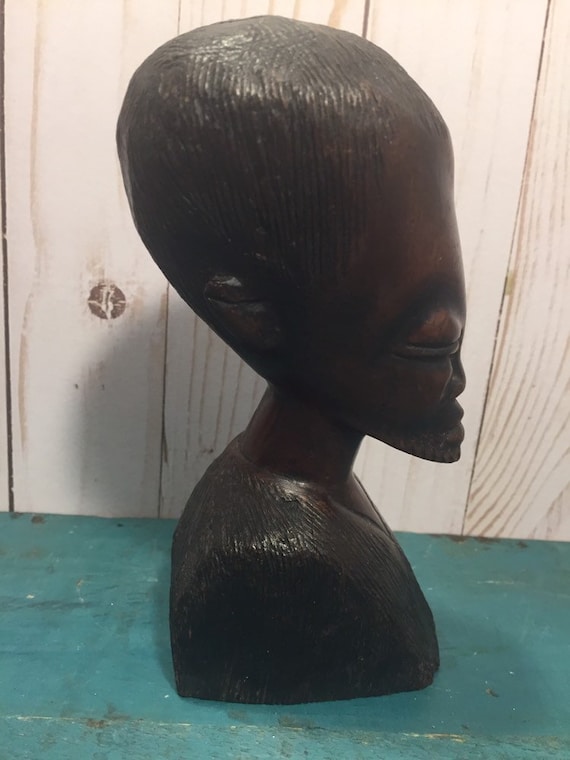 Vintage carving, hand carved, ebony bust, tribal art, African statue, regal African man, giftware by Wantiquities
Hi, Wan from Wantiquities here, just discovered a wonderful estate auction – the estate included a collection of vintage ebony wood figures from Africa.
(Estate sales of COLLECTORS are the best – I learn so much!). This particular collector loved regal busts and detailed figurines. The hand carved details are amazing!
THis particular sculpture measures 6+ inches tall. It is carved in ebony wood.
Beautiful detailed piece, very regal looking.
Like what you see? Visit my shop for more vintage retro fun!
Thank you! Enjoy browsing!
Share this post & the power of local to your other favorite networks:
Buy on Etsy