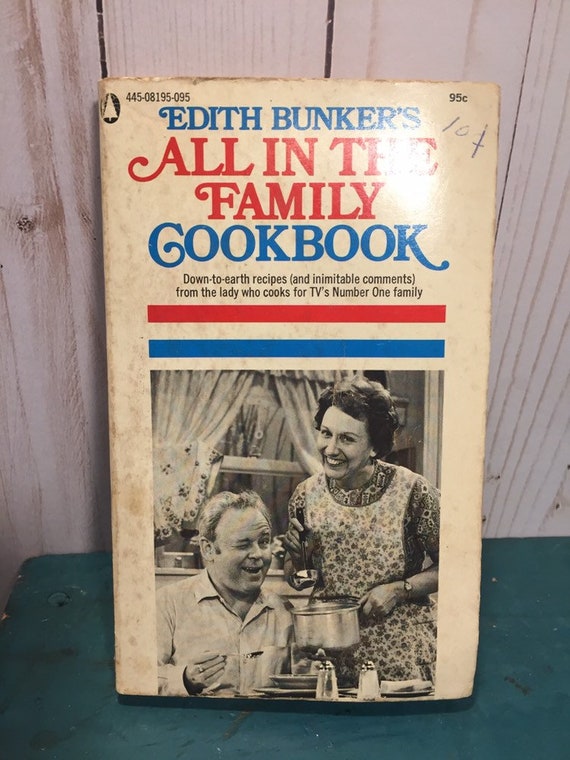 Vintage cookbook, Edith BUnker's All in the Family Cookbook, tv ephmera, rare collectible, archie bunker, retro recipespes by Wantiquities
"The Joy of Edith Bunker's Cooking" is how this books is described.
For the collector of "All in the Family" ephmera…Edith Bunker's All in the Fmaily COokbook, published in 1971.
Good condition, some discoloring on and in the front cover.
Hundreds of retro recipes, with Edith's "dingbat" description of each.
For more cookbooks and other stuff check in my shop!
Thanks!
Share this post & the power of local to your other favorite networks:
Buy on Etsy