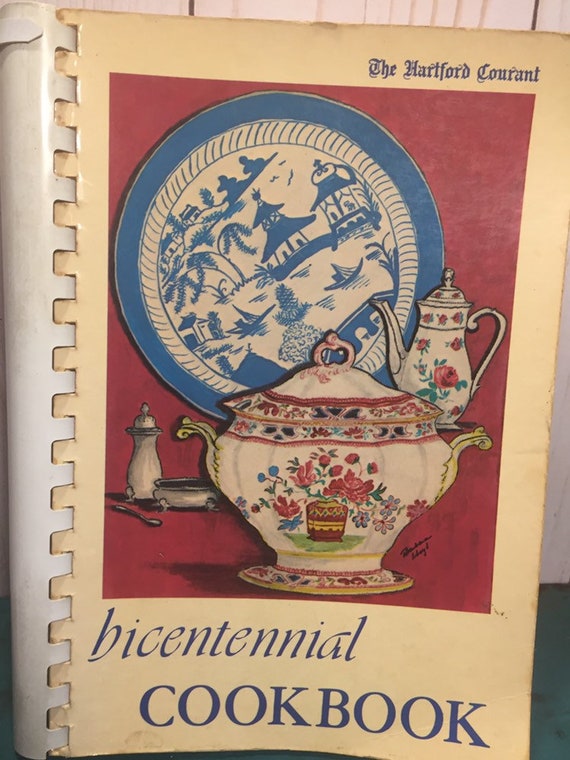 Vintage cookbook, locally published, regional favorite recipes, Hartford Courant, bicentenial, farmhouse kitchen, retro recipes by Wantiquities
Collection of regional specialties published by the Hartford Courant for the bicentenial.
FYI – the Hartford Courant is the oldest continuously running newspaper in the US.
This spiral bound book is a virtual time capsule of the 1970s….each recipe has an antidote to go with it.
Such fun to read!
Like what you see? Visit my shop for more vintage retro fun! I love cookbooks!!!
Thank you! Enjoy browsing!
Share this post & the power of local to your other favorite networks:
Buy on Etsy