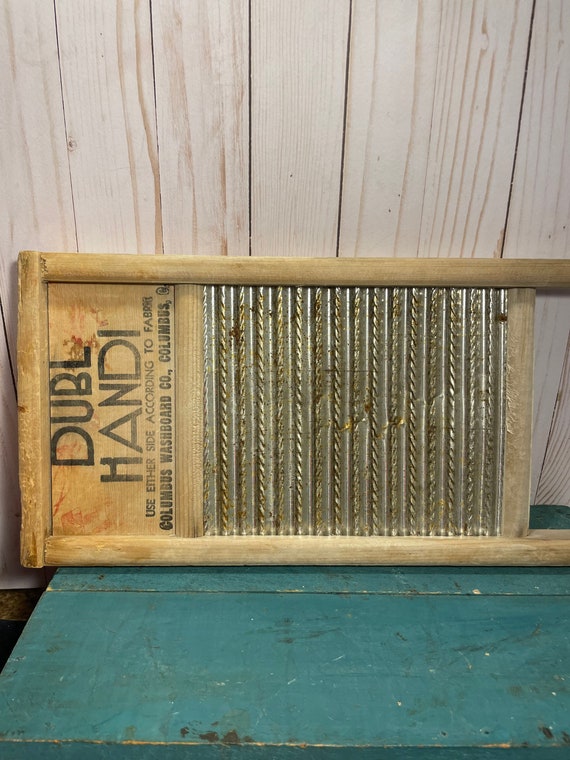 Vintage Dubl Handi wooden washboard, COlumbus Washboard Co, laundry room decor by Wantiquities
So cute in your laundry room!
Dubl Handi washboard, faded graphics on one side (red).
Other side reads "Ideal for silks, hosiery, and lingerie or handkerchiefs Just the right size to fit in a bucket, pail or lavatory. Packs easily into suit bag or travel bag."
Measures 18 x 10 inches.
Would airport security allow this!?
For more interesting items:
Share this post & the power of local to your other favorite networks:
Buy on Etsy