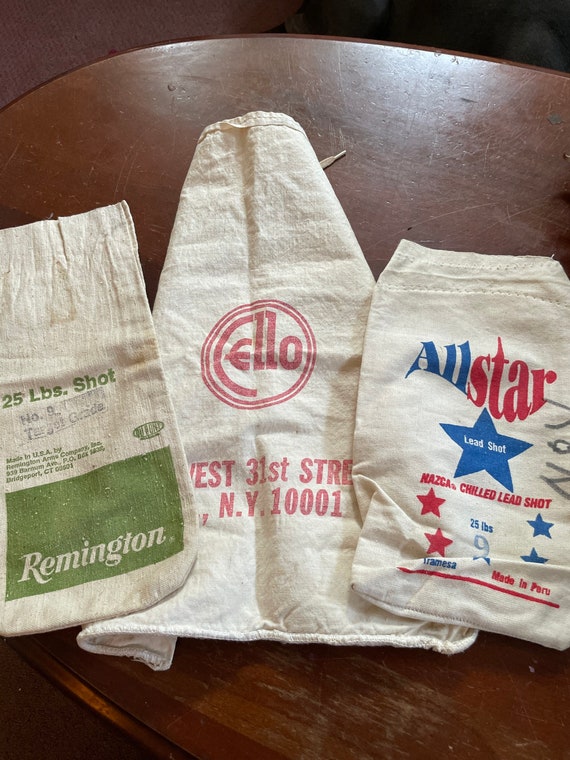 Vintage fabric bags, buyers choice, lead shot, remington, all star, NY City ephemera by Wantiquities
Fabric bags…buyers choice, vintage muslin fabric bags…various logos.
1. Remington Arms target grade amunition DuPont – green graphic. 6 x 12
2. All star lead shot, Nazca Chilled Lead Shot…has writing on the bag (RON) 6 x 12
3. CELLO not sure what this was, the address is a refurbished real estate mogul in NYC. Large size with drawstring. Measures 12 x 18.
Share this post & the power of local to your other favorite networks:
Buy on Etsy