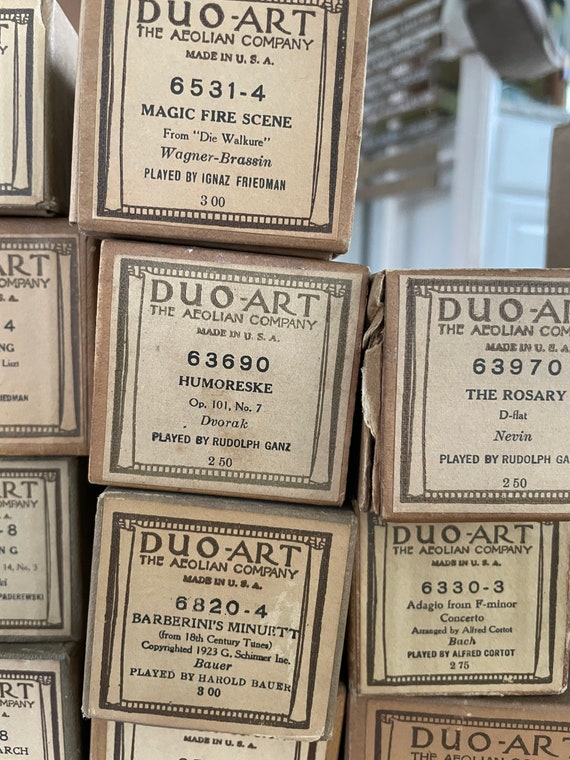 Vintage player piano rolls, pianola, audiographic music, Duo-Art, classsical music, Aeolian Music Company, found art, by Wantiquities
Classical music piano rolls, released by Aolean music, Duo-Art series.
These are in good to excellent condition! I especially LOVE the autographs affixed to the outside of each box. And who could resist Paderewski playing Paderewski!?
Use the drop down menu to select.
(I had to abbreviate some of the titles = please ask for clarification if you need it!)
Like what you see? There's more at
Share this post & the power of local to your other favorite networks:
Buy on Etsy