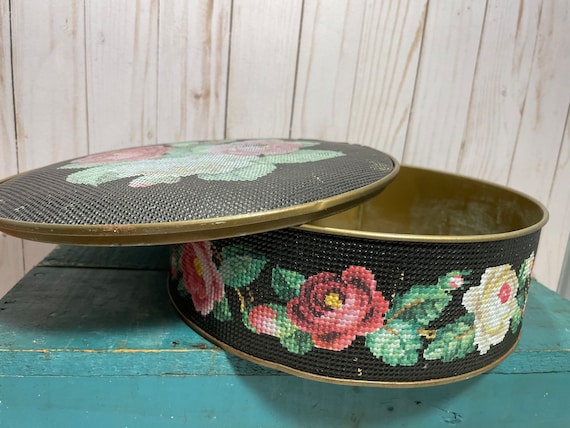 Vintage Sunshine biscuit tin, Guildcraft,knitting sewing box, faux needlepoint, farmhouse chic, fabric crafts, sewing, knitting by Wantiquities
Round SUnshine Biscuits tin box with lid.
10 inches across, 3+ inches deep including lid.
Faux needlpoint texture, roses on black background. A few nicks on the top edge of the lid, also flowers are more vibrant on the box than on the lid so maybe the colors have faded. Black color on box and lid are still true.
More boxes (and knitting needles!) at:
Share this post & the power of local to your other favorite networks:
Buy on Etsy