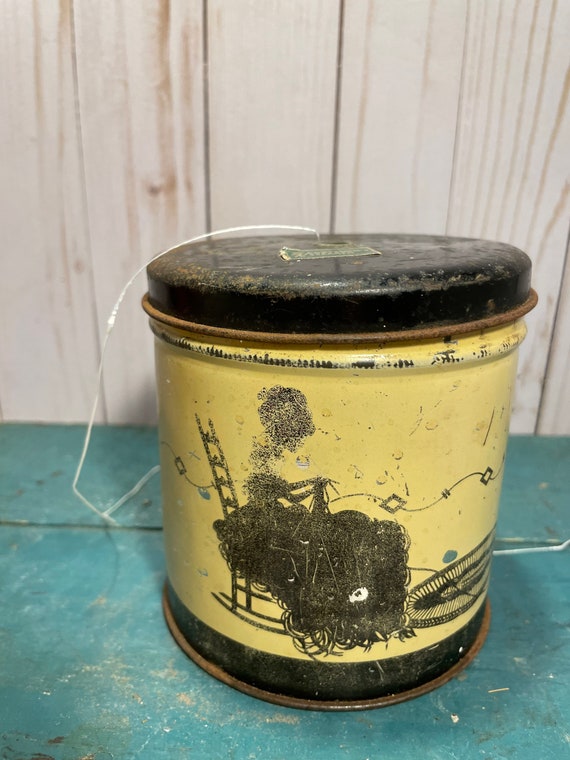 VIntage tin can string dispenser, lady knitting with cat, craft supplies, farmhouse kitchen, yarn holder, collectible tin, by Wantiquities
THis cute tin has seen better days..there is rust, the graphic is worn, etc.
But it DOES dispense the string correctly.
Plus it has a sticker on the top "Approved by Sportsmen's Research Non Profit"….not sure what that means, but it's original to the piece.
More collectible tins…and knitting supplies(!) at:
Share this post & the power of local to your other favorite networks:
Buy on Etsy