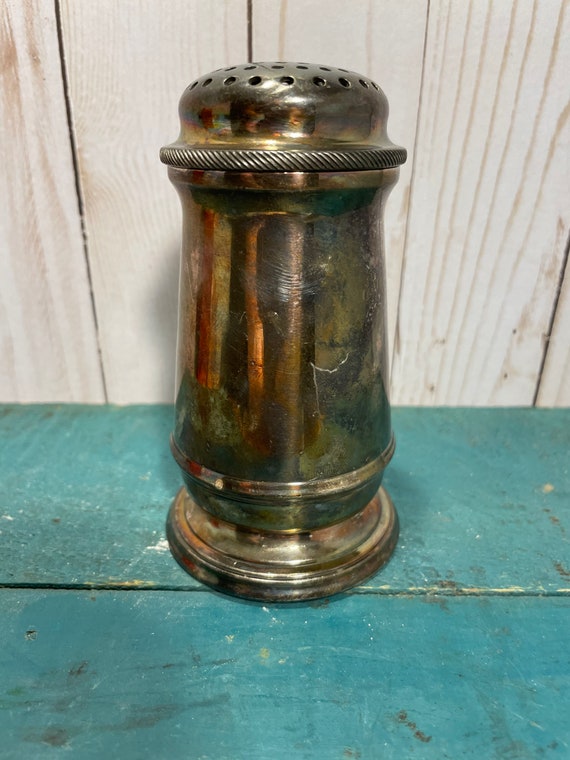 Vintage Victorian muffineer, sugar shaker, sterling silver plated, international silver, ethel walker school, table or vanity by Wantiquities
This Victorian shaker is known as a Muffineer, used for shaking sugar or powdered sugar on berries, oatmeal, etc. They were also used on a vanity to dispense talcum powder, but this one is for table use.
This one in particular is unique – made by the International Silver Company of Meriden CT is has a makers hallmark and text which reads "Ethel Walker School International Silver Co Silver Soldered" and catalogue number "05002".
It is also engraved to "Ethel Walker School" in script on the front.
International Silver was known for it's fine silver plating, which is what I assume this is. The hallmark was not used after 1984. There is light tarnishing on this, which can be cleaned but I won't do that – I kind of like it like this. Top screws off to fill the shaker. Nice rope trim around the top of the lid makes it easy to grip as well.
The Ethel Walker school was founded in 1911 and moved to CT in 1917, one of the first college preparatory boarding schools in the country for women.
Interested in muffineers? More available at
Share this post & the power of local to your other favorite networks:
Buy on Etsy