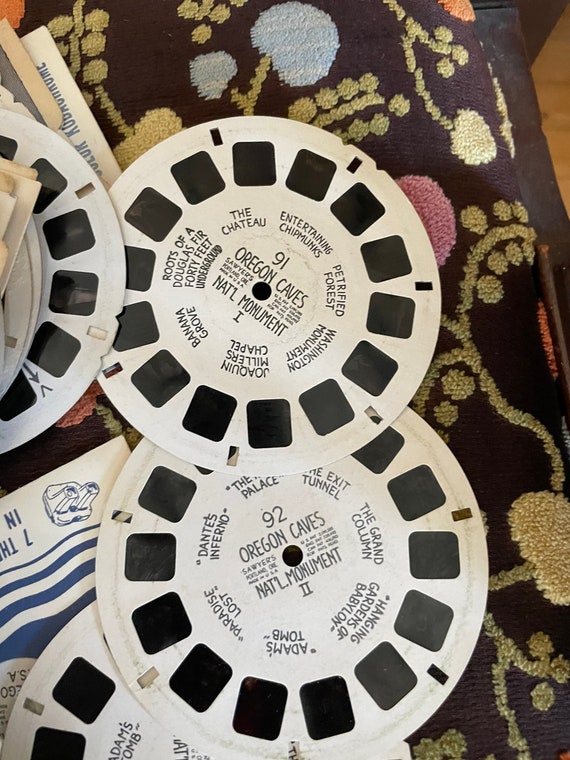 vintage viewmaster reels, LOW NUMBER 100-200, assorted individual reels, buyers choice, view-master, collectibles by Wantiquities
I have SOOO MANY OF THESE, all with the classic white disks that I remember playing with.
THis listing includes all of them that i have from number 100 to 200.
Use the drop down menu to add to your collection!
For more viewmaster fun, check out www.wantiquities.etsy.com. I HAVE MORE!!!
I have several more listings of collectible viewmaster reels!
PLEASE NOTE THIS PURCHASE IS FOR ONE REEL – THE ONE YOU SELECT FROM THE DROP DOWN MENU.
This listing is for collectors who are missing one or more reels from their collect.
ONE PURCHASE = ONE REEL!
Also NOTE – Some have a different (older) font, and occasionally a different title.
Those are priced a bit higher.
Reels may be packaged in original folder (if that's how i found them) or possibly in a blank envelope, in bubble wrap packaging.
Share this post & the power of local to your other favorite networks:
Buy on Etsy