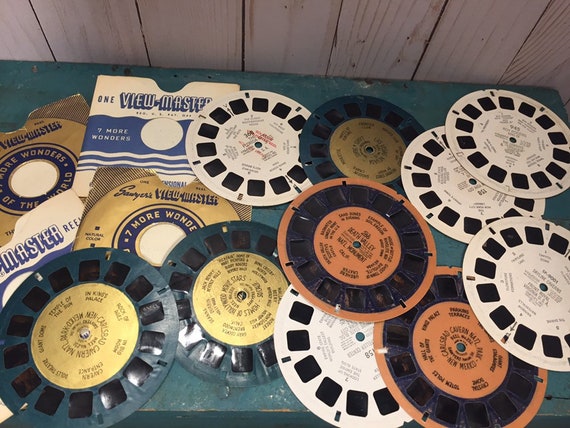 vintage viewmaster reels, wonders of the world, #500+/foreign/cowboy, individual reels, view-master, buyers choice, collectibles by Wantiquities
I have SOOO MANY OF THESE, all with the classic white disks that I remember playing with.
THis listing is for the higher number viewmaster reels….check my shop for lower numbers.
If dates are noted on reels i will include in description below.
Use the drop down menu to add to your collection!
THis listing is for numbers 500 and up, thru 5,000…random reels in that range.
Roy Rodgers, etc, foreign reels, buffalo bill, japan, etc.
For more viewmaster fun, check out www.wantiquities.etsy.com.
I have several more listings of collectible viewmaster reels!
Share this post & the power of local to your other favorite networks:
Buy on Etsy