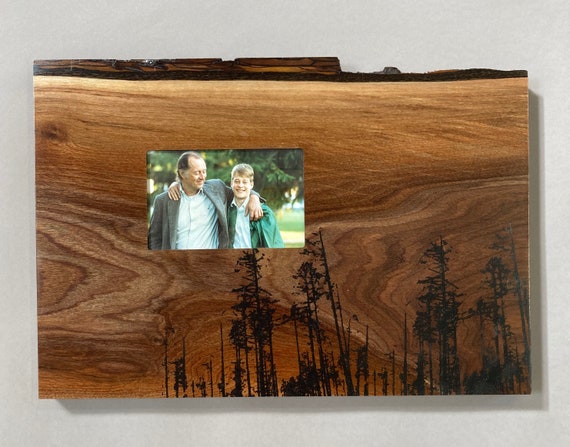 Walnut Frame, Forest Frame, Gift for a Guy, Wedding Gift, Father's Day by nicandthenewfie
My wood frames are all one of a kind because they use the natural edge of the slab, giving them each a unique shape. This particular frame has a natural bark edge along the whole top edge. I hand print a line of trees onto the front- a simple and natural accent to the piece. The frame holds a 4×6 photo which slips in the back of the frame. Frame is ready to hang.
A Stunning addition to any home or workspace! One of a kind and handmade by Nicola.
Measures: 1" x 17" x 12"
this frame is made from a walnut slab from a fallen tree from Vermont
Share this post & the power of local to your other favorite networks:
Buy on Etsy