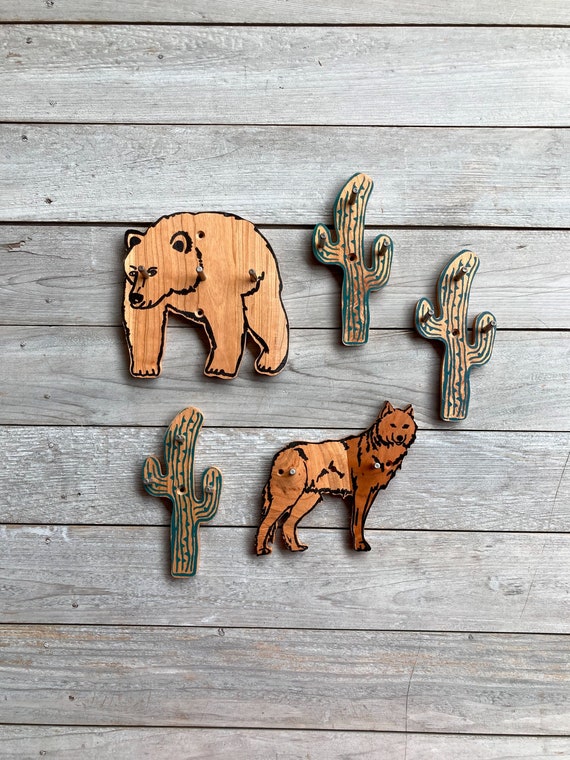 Wild West Hooks, Choose Wolf Hook, Bear Hook, Cactus Hook, Wood Hook, Housewarming Gift, Cabin Decor, Rustic Decor by nicandthenewfie
My hooks are made from reclaimed wood and add a nice rustic and whimsy charm to your space while also help keep your space organized. each hook is hand printed and metal dowels are secured into the wood to hold your keys, coats, leashes etc and it comes with 2 screws for easy install. Both the wood and the inking might vary slightly from the one pictured above because these hooks are all hand cut in a local wood shop and printed in my studio.
Bear Hook- 1/2" x 8" x 7"
Wolf Hook- 1/2" x 8 x 7
Cactus Hook- 1/2" x 3"x 7"
Share this post & the power of local to your other favorite networks:
Buy on Etsy