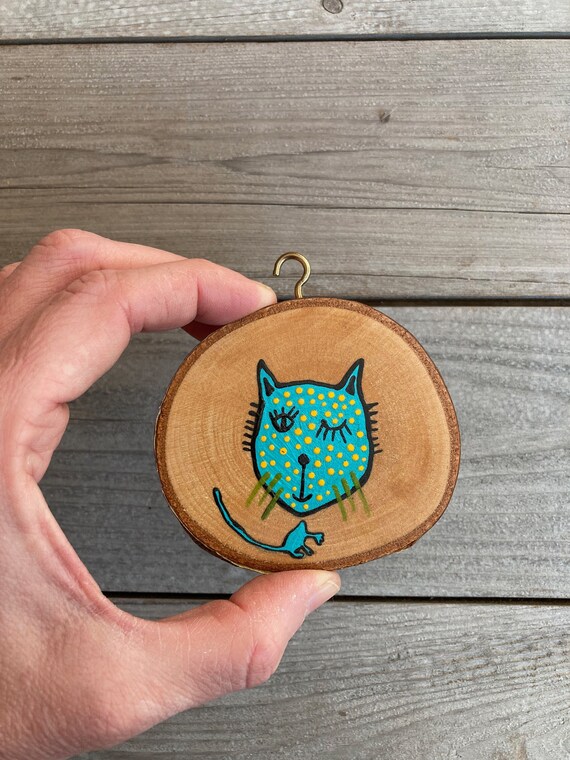 Winking Blue Cat, Tiny Painting, One of a Kind Art, Gift for a Cat Lover by nicandthenewfie
winky the cat is from my tiny paintings collection. i painted winky on a sassafras disc from a log i found on the side of the road.
winky likes short walks on a long leash, splashing in the bathtub after the water has run out, sneaking cheese from the countertop, and hiding behind plants.
winky will be happy to cheer up a little nook that needs a reboot.
one of a kind acrylic tiny painting that hangs from a hook screwed into the top of the disc
Share this post & the power of local to your other favorite networks:
Buy on Etsy