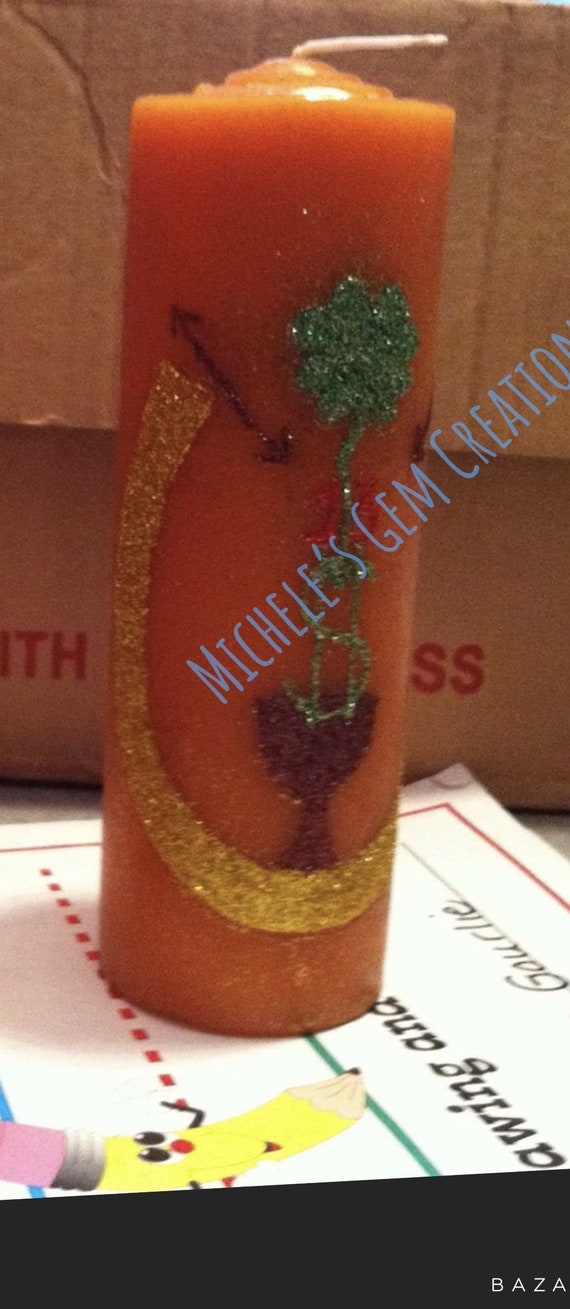 Winners circle spell candle by MichelesGemCreations
A winner's circle spell candle is a gambler's luck charm.
Candle info
These healing candles help manifest your desires such as relationships, finances, weight-loss etc. All of my candles are custom-made to each order placed. Each candle is unique. Each candle comes with a kit with specific items needed to burn your candle. The photos shown are just a sample of the candles I make. Please see my Facebook page Michele's Enchanted Treasures to see more of my candles. Please view the following link to see the various candles available. anyflip.com/ffwx/livy
Legal disclaimer :
The law states that Spells, Tarot Readings, and Spiritual Work are for entertainment purposes. You agree that you are at least 18 and older before you make any purchases. You agree that Spiritual Readings or Spiritual work is not a substitution for any legal, medical or financial advice. Michele's Gem Creations is not liable or responsible for any paranormal activity that may or may not occur due to the use of our products or services.
Share this post & the power of local to your other favorite networks:
Buy on Etsy